The Decade(s) of Exhibitions
The track Data Sci­ence at DAHSS20 intro­duced no-code plat­forms and new tools. Con­tin­u­ing the line of DAHSS19, I worked with the exhi­bi­tions of con­tem­po­rary artists from Croa­t­ia and pre­sent­ed the data in more detail.
Here is the decade of exhi­bi­tions, from 2000 to 2010. The sam­ple includes 50 artists. The exhi­bi­tion data was col­lect­ed from artists' biogra­phies. The maps show their exhi­bi­tions in Croa­t­ia and abroad. The data was visu­al­ized with Datawrap­per.
Mak­ing maps with Datawrap­per is pret­ty easy. It works even if the only loca­tion you have in your spread­sheet is a city. How­ev­er, some mis­takes do appear and in order to obtain max­i­mum accu­ra­cy, it is nec­es­sary to enter lon­gi­tude and lat­i­tude. The add-on Geocode does it quite fast and from there it is very easy to work with a CSV file in the Datawrapper.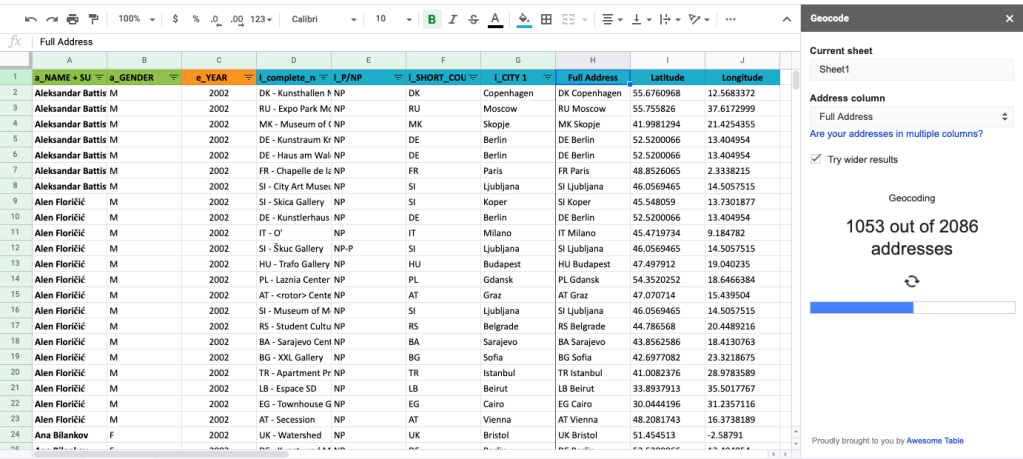 What requires a bit more engage­ment, espe­cial­ly if one has more data, as I do in the "Decade(s) of exhi­bi­tions", are sym­bol tooltips and clus­ter tooltips. To give more infor­ma­tion about the sym­bols and clus­ters, the tooltips need to be cus­tomized. And, here one encoun­ters the fol­low­ing notice: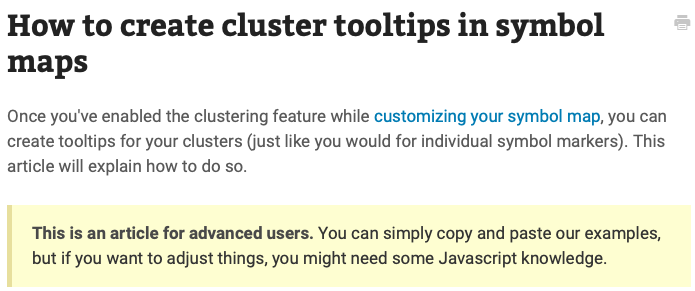 So, for the moment, info on every exhi­bi­tion dis­played (the name of the artist, the name of the insti­tu­tion, the year of the exhi­bi­tion etc.) that is in the spread­sheet, is not vis­i­ble on the Datawrap­per map. Hope­ful­ly, soon…
In the con­text of exhi­bi­tion-relat­ed research, the track Data Sci­ence brought much more. Inter­est­ing pos­si­bil­i­ties for the col­lec­tion of data on exhi­bi­tions and artists from social media and muse­um web­sites can be found using Inte­gro­mat. In Inte­gro­mat one can cre­ate a sce­nario, as vis­i­ble below, and extract both pho­tos and cap­tions from, in this exam­ple, Instagram.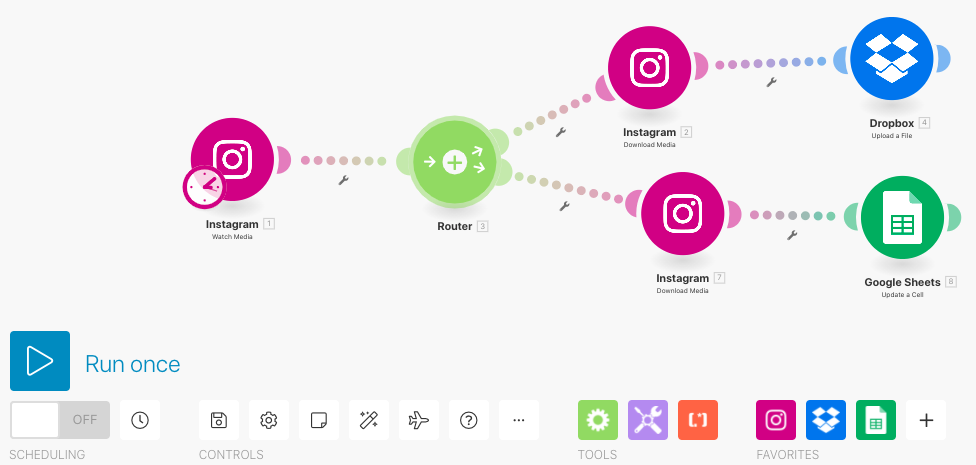 You can down­load pho­tos to Drop­box and cap­tions to a Google Spread­sheet, and get them per­fect­ly orga­nized. How­ev­er, for now, the pos­si­bil­i­ties with Insta­gram are quite lim­it­ed as you can only watch your own posts.

But, the future of these sce­nar­ios could bring inter­est­ing food for research. As does every edi­tion of DHASS.