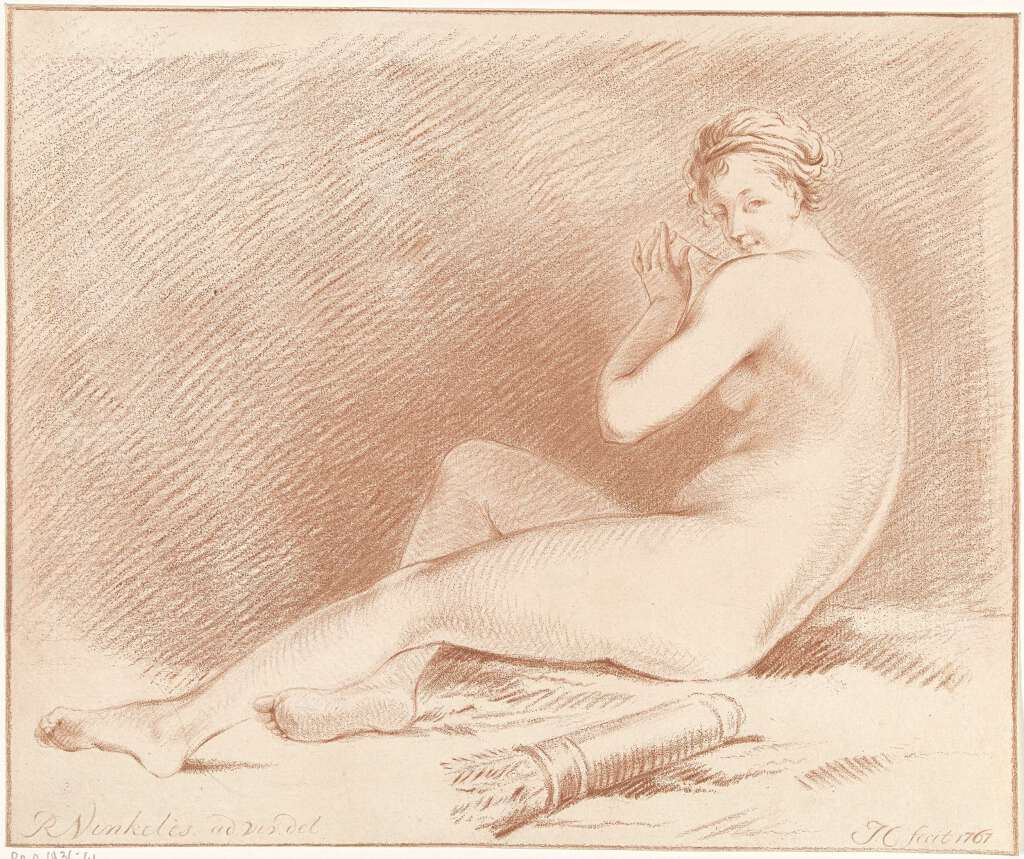 Explor­ing iconog­ra­phy in the cloud
Data could analy­sis could be an inter­est­ing resource to find, explore and query data. My project aims to visu­al­ize the most impor­tant art­works rep­re­sent­ing the same sub­ject stored in the Rijksmu­se­um data­base col­lec­tion ordered by cen­tu­ry. This could help to under­stand dif­fer­ent styles, per­cep­tion, cul­tur­al aspect that can influ­ence the rep­re­sen­ta­tion and inter­pre­ta­tion of iconog­ra­phy dur­ing the time. The first sub­ject is Venus.

The first step of the project was to set up an Inte­gro­mat sce­nario. Once defined as vari­able the sub­ject "Venus", it's pos­si­ble to make an HTTP request to the API's end­point of the wished data­base. All the results required, in this case, lim­it­ed to 3, are shown both in a Google Sheet and in a Telegram bot.
Run­ning the process sev­er­al times chang­ing just the cen­tu­ry vari­able, three items per cen­tu­ry appears.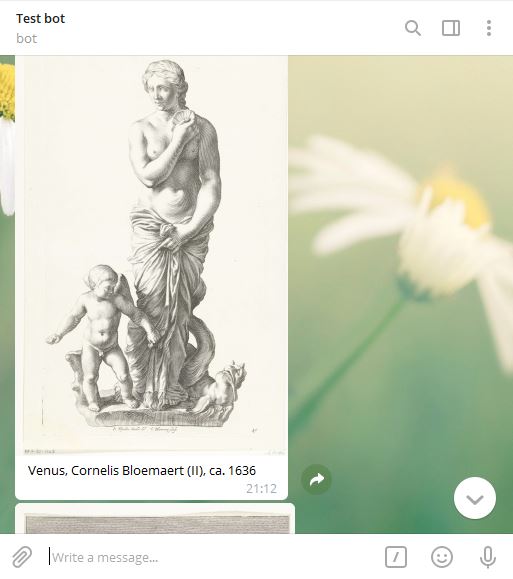 In order to dis­play items obtained, art­works images are seen to a Telegram Bot. In this way it's pos­si­ble to see the chrono­log­i­cal order from the smart­phone, cre­at­ing a cus­tomized exhi­bi­tion in which it's easy to com­pare iconographies.
Data in the cloud seem infi­nite and offer­ing infi­nite pos­si­bil­i­ties: it's just up to us to under­stand how to find them, in order to make them being mean­ing­ful to us.